Go Back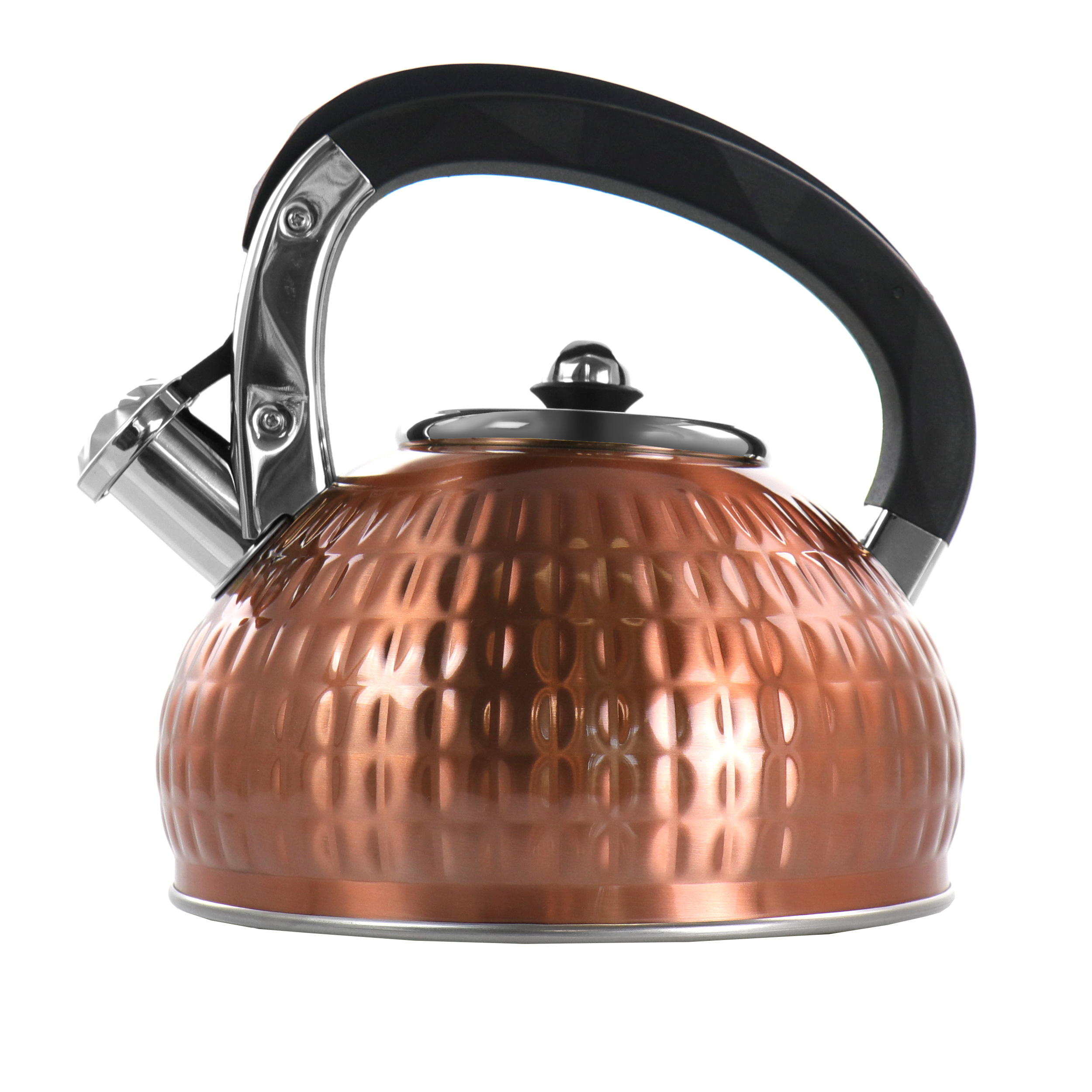 MGKTL-1052
MegaChef 3 Liter Stovetop Whistling Kettle in Copper
Crafted with style and elegance, the MegaChef 3 Liter Stovetop Kettle with beautiful hammered design in Copper is efficient in even heat transfer for faster boiling. Whistling tea kettle heats up 3 Liters of water at a time, ideal for large gatherings.

Durable and sturdy Stainless Steel construction will withstand dents and is easy to clean and care for. Removable lid for easy filling and convenient one finger flip spout for easy and safe pouring.

Pleasant whistling when your water reaches its boiling point.
Item Weight: 1.15 lbs
Item Dimensions: 9.00l x 9.00w x 8.00h